Dear <$firstname$>,
In today's video newsletter, we continue analyzing Michelle's Handwriting.
We will be stacking some of her traits to get a better picture of her personality.

Test yourself....and see if you can answer these three questions before you
watch the video below.
1. What's the best metaphor for someone who is an independent thinker,
indicated by a short "d" stem?
2. Would you tell someone with the trait called "desire to acquire" that they
are materialistic?
3. Michelle has some stingers in her handwriting. How intense are they and
what does this reveal?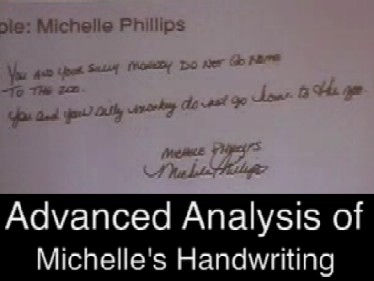 Bart Baggett
Handwriting University
PS Don't forget to check out our awesome Thanksgiving blow out!!
(note to Bart--this will point to the Thanksgiving day discount page
once I publish it)
Take 10 percent , 15 percent and even 20 percent off almost our entire
catalog of products...

Hurry sale ends on Monday Nov 27th