"Stacking Advanced Primary Traits"
Advanced Handwriting Analysis
with Bart Baggett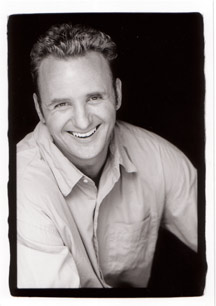 1. FEATURE SEGMENT: Stacking Advanced Primary Traits...
2. UPCOMING EVENTS: Check out our teleclasses and upcoming events...

3. DISCOUNTS: Handwriting courses on special this week...

4. COMMENTS: Here's what our students are saying about the advanced course...
Now that you've seen some of the advanced primary traits...let's look at one in particular
Narrow Mindedness
...to see how you can begin to build a case for a specific trait even if you don't see the stroke in someone's handwriting sample.
In today's video segment, Bart Baggett talks about the different personality traits that are similar to or would contribute to someone being narrow-mind. Before viewing the video, think of a few on your own and see if you come up with the same ones.
Now, watch as Bart explains how to look for these traits and later use them to discover the sometimes hidden trait of narrow-mindedness using the method known as Trait Stacking.
If you are ready to move to the next level of handwriting analysis, this video clip is for you!
It sounds confusing at first...but you'll get the hang of it.
Check out this graphic page from the new "Advanced Trait Dictionary" and this video segment taken directly from the new DVD series:
Advanced Handwriting Analysis Home Study Course.
In the Advanced Handwriting Analysis Home Study Course you'll find dozens of new strokes and traits you've never seen or heard of before. You'll also learn how to recognize patterns and interpret formations for recurring strokes when you don't know what it means. Once you have mastered identifying the 70+ primary traits (found in the level 3 Certification Course), and these new advanced traits, you can then start to stack traits to find hundreds of various personality styles that would otherwise remain hidden to the amateur analyst.
It's time to expand your handwriting analysis knowledge and skills in the areas of counseling, block printing, hiring and screening, criminal tendencies, physical and mental health, as well as advanced traits, stoke formations and trait stacking.
---
...includes some of the best live lectures such as Health in Handwriting, Hiring and Screening, Making Money with Handwriting Analysis, Handwriting for Counselors and Hypnotists....and much more.
Plus, Bart Baggett's long awaited dynamic lectures on Advanced Primary Traits, Trait Stacking and Stroke Formations.
Get your copy at www.handwritinguniversity.com/products/advanced/
Look for more advanced topics taken from the Advanced Handwriting Analysis Home Study Course in upcoming newsletters and teleclasses.